"One of California's pre-eminent art fairs"

- San Jose Mercury News
Visit Us
Dates
Labor Day Weekend
September 4, 5 & 6, 2021
Saturday, Sunday and Monday
Times
8:00 a.m. to 10:30 a.m. breakfast
11:30 a.m. to 4:30 p.m. lunch
Artist booths open from 10:00 a.m. to 5:00 p.m.
Location
Located on the forested grounds of the Kings Mountain Community Center and Firehouse at 13889 Skyline Blvd. (Highway 35), above the town of Woodside, California.
Pets are respectfully requested to remain at home (except service dogs, of course). For more information, please see the FAQs.
Parking
Located along Skyline Blvd. Free shuttles run about one mile in each direction of the fair, with shuttle stops marked by signs. Shuttles run from 10:00 a.m. until 5:00 p.m. Please park to the right of the white line. We don't want you to receive a parking ticket and spoil your weekend.
We do not have a parking lot, therefore no handicap parking is available. Disabled attendees can be dropped off at the front entrance and be seated while companions park the car.
Bicycle racks are available at the south entrance to the Fair or you are welcome to dismount and stroll through with your bicycles.
Weather
At approximately 2,000 feet elevation in the Coastal Mountain Range, the weather at the Fair is unpredictable. We may have foggy, cool, perfect sweater weather. Or it may be quite warm, in which case sunscreen is advised.
Woodside, CA, USA
Artists
The Kings Mountain Art Fair (KMAF) is a three-day event held annually Labor Day Weekend. The primary focus of the event is the juried exhibition of gallery quality fine arts and crafts, giving our customers the rare opportunity to meet, interact with, view the works of, and purchase art from the individuals who have created it.
Click here to learn more about our artists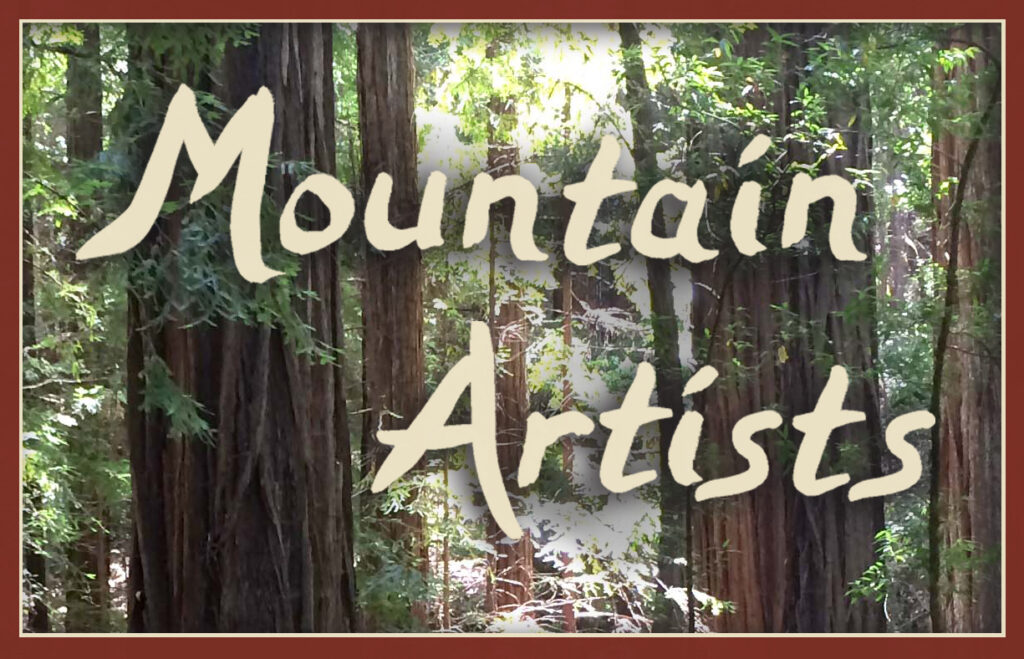 Mountain Artists
Every year, we honor the local art scene with the Mountain Artists section of the fair. This special part of the fair showcases local talent, ranging from the professional fine artist to the hobby craftsperson.
Meet The Firefighters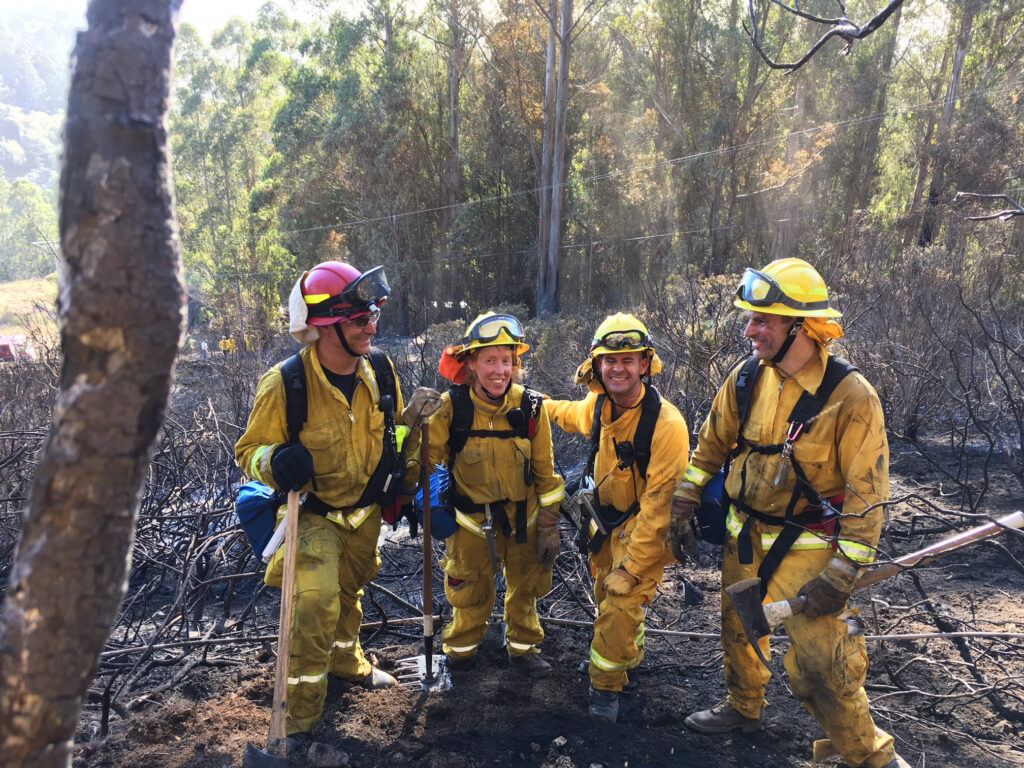 Please donate to the KM Volunteer Fire Brigade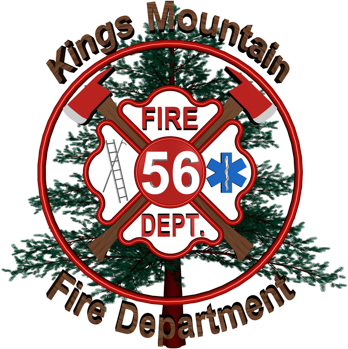 The Kings Mountain Art Fair is the primary means of financial support for our local volunteer fire brigade, our community's first line of defense against fires, natural disasters, accidents and other emergencies.
If you prefer, you may send a check payable to the Kings Mountain Volunteer Fire Brigade to:
Kings Mountain Volunteer Fire Brigade, Inc.
13889 Skyline Blvd.
Woodside, CA 94062
Kings Mountain Volunteer Fire Department (KMFD) responds to fire and medical emergencies along the Skyline corridor between Highways 92 and 84, and the areas accessed from Skyline Blvd. As the KMFD is an all-risk fire department, the volunteers are trained for the same emergency services as provided by paid fire departments in the county. Some of these services include structure fires, wildland fires, vehicle fires, rope rescues, and hazardous materials spills. Because KMFD fire fighters receive the same training as paid firefighters, the KMFD responds to mutual aid requests throughout the county. They respond to over 300 emergency calls per year.
Kings Mountain Elementary School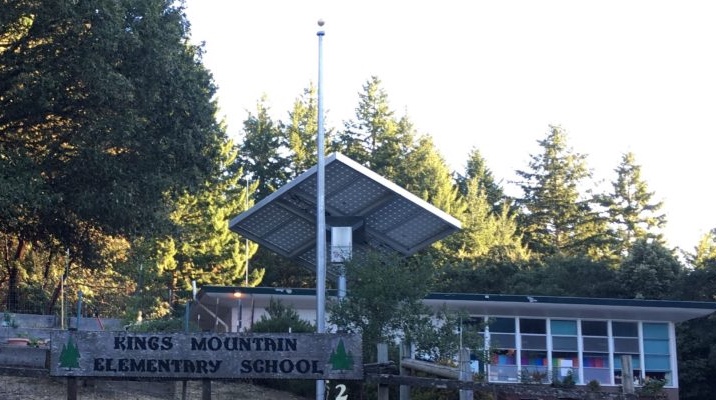 Please donate to support our KM Elementary School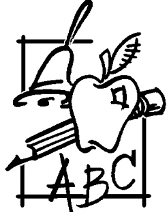 The Kings Mountain Art Fair is an important means of financial support for the Kings Mountain Elementary School, the smallest school in the Cabrillo Unified School District and the smallest public school in San Mateo County. Kings Mountain Elementary School offers a unique alternative for mountain and Coastside families. It has three combination classrooms, serving approximately 70 students from kindergarten through fifth grade and is a California Distinguished School.
Please donate to Venture Free, our after school program.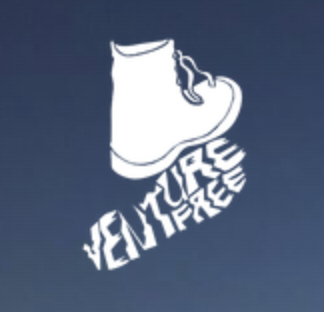 The Venture Free Foundation facilitates the after school program at KM Elementary School. With a focus on FUN and the great outdoors, we hope to help raise the next generation to be conscientious stewards of the environment.
"Walk" The Fair
Whether you have visited the Kings Mountain Art Fair in the past or this is your first time, you may enjoy a virtual walk around the grounds. To see our artists' booths in the traditional redwood setting, please click on their booths.
About the Art Fair
Started in 1963, the Kings Mountain Art Fair is an annual event, held every Labor Day weekend.
Known for its stunning location among the redwoods and for its unique and varied artists (selected by jury), the Kings Mountain Art Fair celebrates over 50 years of art and ambiance.
All proceeds from the Fair are used to support the Kings Mountain Volunteer Fire Brigade (purchase vehicles, supplies and equipment), the Community Center building (repairs, utilities, and insurance), special programs for area youngsters and students at our public school, the publication of the community's newsletter, and to cover the Fair's expenses. KMAF is self-supporting. No public tax dollars or grants are involved. There are no "corporate" sponsors. All Art Fair workers volunteer their time.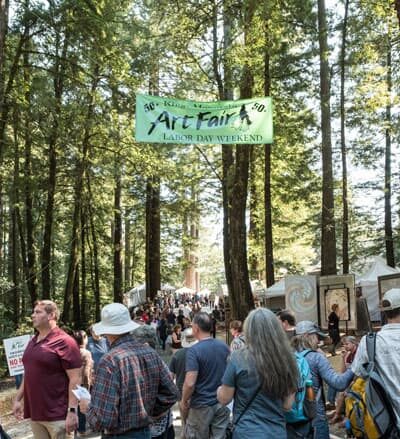 Food & Beverage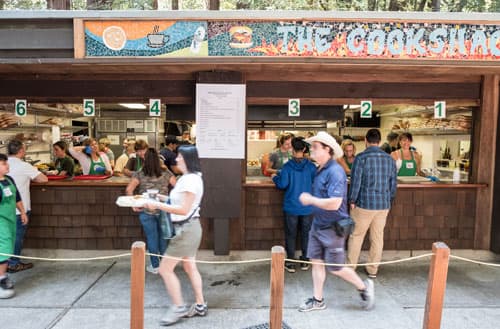 Come hang out in a gorgeous redwood forest and enjoy great food and fresh air – all meals enthusiastically prepared and served by our all-volunteer staff that includes members of our volunteer fire rescue team.
Breakfast is available from 8:00 a.m. to 10:30 a.m. at the Cookshack. Enjoy eggs, sausage, pancakes, juice, milk, and Peet's coffee under the redwood canopy.
Lunch runs from 11:30 a.m. to 4:30 p.m. at the Cookshack. Tasty hamburgers, cheeseburgers, pulled pork, turkey sandwiches, house-made cole slaw and chili, corn-on-the-cob, peanut butter & jelly sandwiches, nachos and more are served.
A variety of drinks, including juices, iced teas, sodas, milk, water, beers and wines, can be purchased from the Cookshack and the Upper and Lower Beverage Booths.
Preview our tasty menu. If you have food allergies or dietary restrictions, we have included information to help guide your choices.
Don't miss the world's largest cookies – peanut butter, toffee, chocolate chip and oatmeal raisin – at the Cookie Booth just around the corner from the Cookshack. All proceeds from cookie sales benefit the Kings Mountain Elementary School.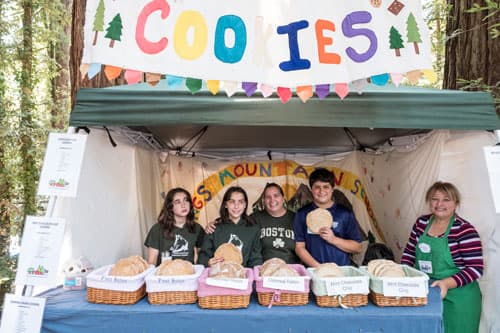 Kiddie Hollow
Kids have their own dedicated space at the Art Fair: Kiddie Hollow, located down the hill from the Cookie Booth. For a nominal fee to cover the costs of supplies ($4 for 12 tickets, $7 for 26), children of all ages can make their own art at the supervised booths, including spin, string, straw, and glitter art, among other activities. There is also a Parents' Retreat overlooking Kiddie Hollow where adults can relax while the children play. Kiddie Hollow is open from 10 am to 4 pm.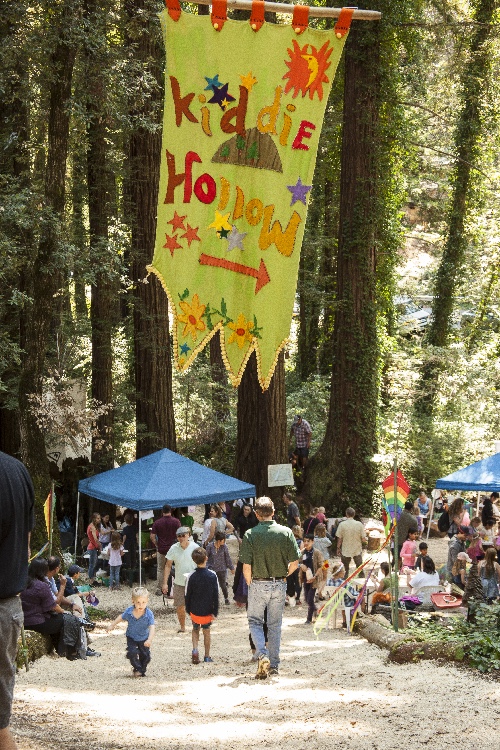 Friends of the Fair
The Kings Mountain Art Fair and Community would like to express their appreciation to the following:
The 300-400 volunteers (local and "local at heart") whose efforts make this Fair possible. We could not do this Fair without you.
Those donors who have freely given their services and products:
And finally, those whose generous business terms have also contributed to our success:
Contact Us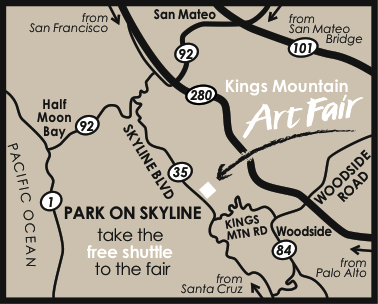 KMAF
13106 Skyline Blvd.

Woodside

,

CA

94062
Please sign up for the Kings Mountain Art Fair mailing list and receive notice of the next Art Fair.